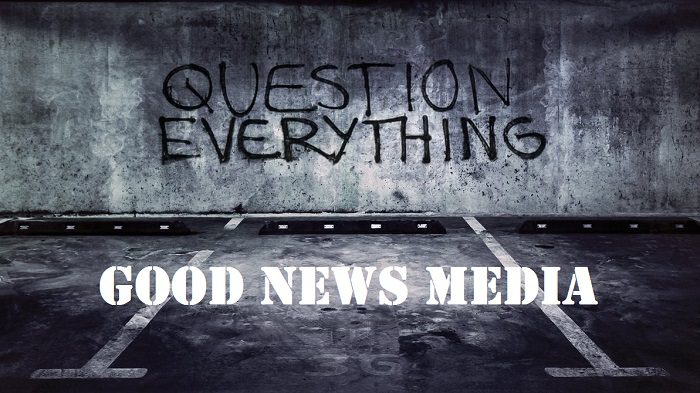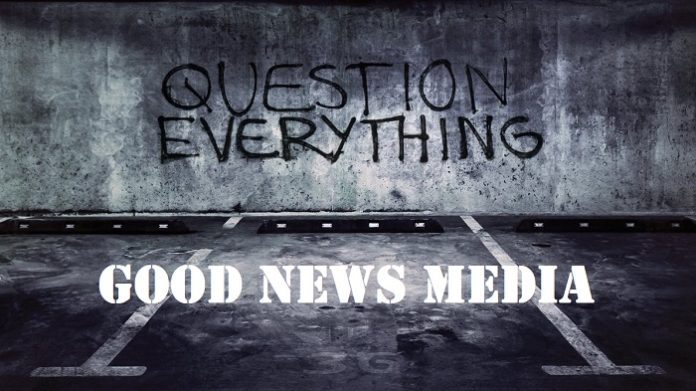 It's no secret the corporate media programming model is if it bleeds it leads. This format guarantees that most of the news stories we see are negative, which is not representative of our world at large and not good for our emotional health. More good things happen in the world than bad by orders of magnitude, but we don't hear about it. We are so interconnected with our digital devices that it's difficult to escape the programming from the mass media too. Here are some websites that focus on good news only. Enjoy.
Disclaimer
We promote independent media that are being suppressed, censored, or just not widely known. Vision Launch Media does not necessarily endorse the views of the media we promote, but we find censorship completely unacceptable. We think people are mature enough to hear all the information and form their own opinion.
We strongly believe in free speech and we wish to cultivate critical thought by making it easy to find information that is not discussed in the national conversation. Liberty cannot exist without free speech and the free-flow of information. With that said, please use your own discernment, do your own research, and question everything. Nothing is as it seems.
Critical Thought Requires That We Question Everything & Everyone!
_____________________________________________________________________
Good News Network
Since 1997, millions of people have turned to the Good News Network® as an antidote to the barrage of negativity experienced in the mainstream media. Because of its long history, staying power, and public trust, GNN is #1 on Google for good news.
The website, with its archive of 21,000 positive news stories from around the globe, confirms what people already know—that good news itself is not in short supply; the broadcasting of it is. From our 5-star app, to our new book (And Now, The Good News: 20 Years of Inspiring News Stories), to our weekly Good News Gurus podcast, and Morning Jolt email newsletter, GNN is a daily dose of hope for millions of fans.
Website — Facebook — Youtube — Twitter
___________________________________________________________________
Tiny Buddha
Tiny Buddha is about reflecting on simple wisdom and learning new ways to apply it to our complex lives—complete with responsibilities, struggles, dreams, and relationships. Founded in 2009, Tiny Buddha has emerged as a leading resource for peace and happiness, with close to three million monthly readers and a vibrant community forum. My name is Lori Deschene. Though I run this site, it is not mine. It's ours. It's not about me. It's about us. Your stories and your wisdom are just as meaningful and useful as mine.
The site features stories, tips, and insights from readers of all ages, from all over the globe. You'll find posts about happiness, love, relationships, change, meaning, mindfulness, spirituality, simplicity, minimalism, letting go, and more. Much of it has its roots in Buddhism, but this is not a site about religion. It's about ideas that make sense and make a big difference when applied.
_______________________________________________________________________
Daily Good
Today, DailyGood leverages the internet to promote positive and uplifting news around the world to more than 100,000 subscribers through the daily and weekly newsletters. Readers receive a news story, an inspiring quote, and a suggested action that each person can take to make a difference in their own lives and the world around them.
Often times, watching the nightly news and reading mainstream newspapers it's hard to remember the presence of good in the world. And yet it is constantly around us. The world is full of everyday heroes and true stories of transformation. They have helped sustain life down the ages in a multitude of ways, small, simple, and profound. DailyGood aims to shine a light on these stories and in doing so to change the nature of our conversations. If it can spread a few smiles along the way it's purpose is served.
___________________________________________________________________
Optimist Daily
Our Vision: To create an optimistic, mobilized, & solutions focused global society making the world a healthier place for all sentient beings while regenerating the biosphere.
Our Mission: To accelerate the shift in human consciousness by catalyzing 100,000,000 people to start each day with a positive solutions mindset.
Our Purpose: To publish positive, solutions stories every day that our subscribers can experience daily and share in just a few moments, so as to elevate, motivate, and reignite each individual's innate reservoir of intelligent optimism as a way of catalyzing the evolution of human consciousness.
_______________________________________________________________
Sunny Skyz
Sunny Skyz was launched in January of 2012 by Chris Filippou in order to promote good news stories from around the world. It has since evolved into a place that promotes love, laughter and kindness, in the form of videos, blogs, pictures, jokes and more.
________________________________________________________________________
Positive News
Positive News is the magazine for good journalism about the good things that are happening. When much of the media is full of doom and gloom, instead Positive News is the first media organisation in the world that is dedicated to quality, independent reporting about what's going right.
We are pioneers of 'constructive journalism' – a new approach in the media, which is about rigorous and relevant journalism that is focused on progress, possibility, and solutions. We publish daily online and Positive News magazine is published quarterly in print. As a magazine and a movement, we are changing the news for good.
_____________________________________________________________________
Tanks Good News
This is a place for people to come escape the toxic media news cycle. You will only see positive stories and occurrences that happen in the world all day, everyday, but you have to seek them out. I'll take care of the seeking part.
_______________________________________________________________________
The Happy News
Every single day there are people helping others and doing incredible things in all corners of the planet and the majority of them aren't celebrated, but we think they deserve to be recognised. We aim to bring a refreshing twist on what we typically know as 'news', reporting on positive changes and truly inspiring people.
______________________________________________________________________
Vision Launch Media
"Getting Information Off the Internet is Like Taking a Drink From a Fire Hydrant." Mitchell Kapor
Vision Launch Media is your gateway into the world of alternative media. We are a curated discovery platform for free-speech and independent thought. We use alternative sourced information to increase public awareness of crucial issues. Our goal is to help neutralize the corporate media's dominance over our culture & our nation's collective consciousness.
We publish original and syndicated content about issues that affect our liberties and quality of life. We index and categorize hundreds of independent media sources for discovery and easy access. Our news feed has up to the minute articles from over 80 independent news sources that are categorized for easier navigation and consumption.
Website — Minds — Twitter — Facebook — VLM News Feed
Vision Launch Media is a global discovery platform for free-speech and independent thought. We use alternative sourced information to increase awareness of crucial issues. Our goal is to help neutralize the corporate media's dominance over our nation's collective consciousness & promote critical thinking.