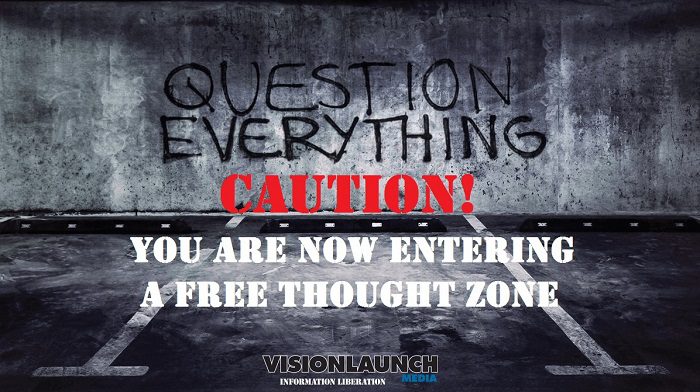 Ways To Support Us
Share: Our ultimate goal is to get information into the hands of mainstream audiences and offer different perspectives about crucial issues. Sharing our content helps achieve this goal.
Store: By shopping in our store, you're supporting the independent media movement and promoting freedom. We offer a whole line of exciting merchandise and apparel that will make you look and feel good about your donation.
Donate: You can choose one-time donations or recurring sponsorships. You can donate fiat currency through traditional payment systems or cryptocurrencies. The money raised on our platform is applied to operating expenses and marketing costs.
We Do Not Use Paywalls: Information is too important and we do not want to restrict its distribution or flow in any way.
Crypto Donations:
Bitcoin: 3Q2ArEZfmUgiTUv8tUW7GRGBPHMk4QWFWT
Litecoin: MRy7xZqfNeo6XYT1dDQF3di5oS6VgAUMx4
Ethereum: 0xDbb9DCDC78bd6bEc40298da664E98C416EEefEC1
Traditional Payment:
What is Vision Launch Media?
Vision Launch Media is your gateway into the world of alternative media. We are a curated discovery platform for free-speech and independent thought.
We use alternative sourced information to increase public awareness of crucial issues.
Our goal is to help neutralize the corporate media's dominance over our culture & our nation's collective consciousness.
At Vision Launch Media, we do not claim to know the "truth" or have all the answers. We simply make suppressed information more readily available so people can do their own research with access to the entire body of evidence and then come to their own conclusions.
We have three websites that promote or are linked to hundreds of other alternative media sites, most of which are being suppressed in one form or another.
VLM Main Website — VLM News Feed — Speed The Shift News 
Our Vision
Freedom: We are patriots and love America, but our country has been infiltrated and thoroughly corrupted. One of our missions is to help shine a bright light on this corruption and the people behind it. We have a vision of a new reality where ALL Americans are truly free and abundant. The challenge we face, however, is that far too many people remain ignorant of the forces preventing this reality. Our goal is to create awareness of the technocratic slavery we are being steered into and make it easy to find independently sourced information exposing the illusion of freedom we live under.
Independent Media: It is not an exaggeration to say that the corporate media is truly an enemy of the people! Our goal is to help neutralize the corporate media's dominance over our culture and our nation's collective consciousness. Our site is a hub of independent media sources presenting information absent from the mainstream narrative that is increasingly being censored by the corporate social media platforms.
Truth & Liberty: We are able to bring you this information because we are not sponsored by corporations, opaque foundations, or NGOs with hidden social agendas. Our agenda is to search for the truth and promote liberty for all. Our funding model is designed to retain total editorial freedom, but we need the help of our community to do so.
We Really Appreciate All Forms of Support!