Our goal is to inspire, empower and promote social entrepreneurs who are trying to improve our future. We provide free information and resources that can help anyone develop, finance, and advance their ideas. We also write about world issues and the people who are trying to solve them in an effort to raise awareness and inspire others to do the same.
Our New Initiative 
As avid fans of social entrepreneurs ourselves, one of the things we realized was how little attention these organizations were receiving for the amazing work they were doing. Sure, they were written up by popular publications and had successful crowdfunding campaigns, but those were only temporary moments of exposure. We want to help them spread their ideas 24/7 365 because they're currently receiving only a fraction of the attention the world has to offer.
In late 2016, we set out to do just that with our own initiative…
Vision Launch Discover is a global discovery platform that allows social entrepreneurs and solution-based activists to promote their initiatives to audiences beyond their own network. We're also a patronage site where people can go to support exciting new ideas and the people who are trying to solve our toughest challenges. Our goal is to connect people who are seeking real change in the world with the people who are actually doing it – and not just change for the sake of it, but change based in principles that can restore our individual freedoms and improve the overall quality of our lives.
Our Objectives
We have 4 simple objectives:
 Promote people who are putting forth solutions to global challenges
 Promote new forms of media who are not controlled by corporations
 Provide a trusted platform where anyone can support great initiatives
 Inspire & empower people to launch bold new ideas
Specific Areas of Focus
Open Source Solutions
Peer to Peer Solutions
Free Market Solutions
Industrial Hemp Solutions
Alternative Energy
Agriculture
Clean Water
Food Safety
Healthcare
Environment
Education
Alternative Media
Citizen Journalists
Individual Freedom
Internet Freedom
Decentralization
Economic Empowerment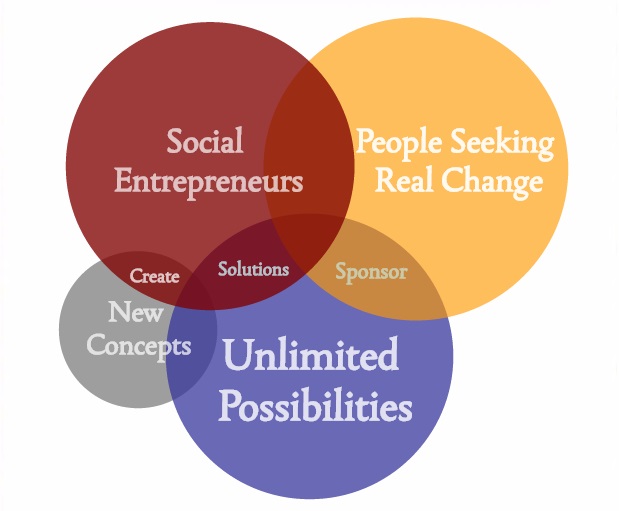 Why We Need a Platform Like Vision Launch Discover
There are dozens, if not hundreds of crowdfunding platforms bringing amazing ideas to life. If you're an artist, musician, fashion designer, video game creator, author, filmmaker, or even a YouTube celebrity, there are a multitude of sites you can use to increase your fan base and raise money. If you want to sell equity in your company, or you're a charity raising money for a cause, there are plenty of platforms to choose from too. However, there are very few platforms specifically dedicated to social entrepreneurs and although crowdfunding provides excellent exposure for new ideas, it's only a temporary event.
Other Factors
With over a billion websites and counting on the internet, gaining exposure to a new website requires time, effort, expertise, and financing. Most small organizations cannot afford to hire a professional digital marketing agency. Social media was once a great way for small organizations to spread the word, but that changed when the largest platforms decided to restrict their user's organic reach. Now you have to pay to reach all of your followers. We want to circumvent these limitations by offering one centrally themed platform professionally marketed to the right audience.
Social Entrepreneurs – Solution-Based Activists
Social entrepreneurs from all over the world have dedicated their lives to a higher calling and are trying to realize their vision for a better future. They have a burning desire to fix a societal problem and won't stop until they've found the solution. These people are making a difference in the world every day, and in an age where global challenges are mounting, solutions just may be our greatest commodity. 
A Platform For Change
The time is now to shift the balance of power back towards the people in the world. By establishing one central platform based on simple but powerful ideas, we can unite like-minded people and accelerate real change. A platform that can support, encourage, and inspire more people to create solutions and allow anyone to take an active role in supporting the future they want to see.
Until now, there has not been a central platform dedicated to advancement of these ideas.
Submit Your Organization
We are seeking to work with 25 organizations that best represent the categories listed above. We're halfway there. If your interested in being promoted and your organization fits into one of the the categories listed above, please send us an email at hello(at)visionlaunch(dot)com
*Vision Launch is currently in beta mode. We'll be presenting exciting new organizations for sponsorship opportunities in the coming weeks & months. Please check back with us soon…