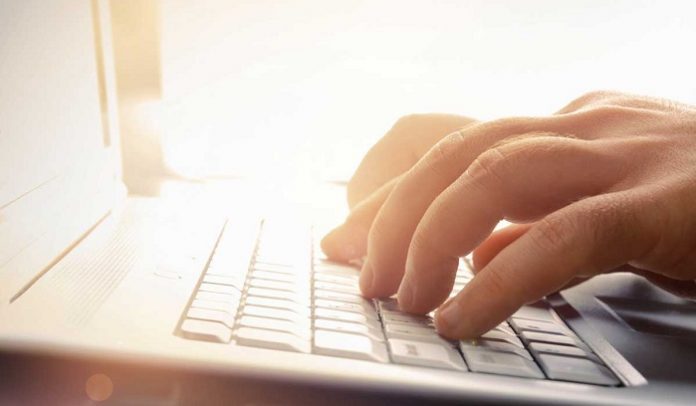 You've finally realized your goal of starting your own business; everything is in place to provide the best services and products possible. Good for you!
What comes next is the often overwhelming task of connecting with the public and establishing your brand with potential clients. Sure there's social media, but how can you establish yourself as a thought leader in 140 characters or less? You can't.
Luckily there's a platform that you have complete control over, a platform that allows you to showcase whitepapers, case studies, and customer testimonials: your business blog.
Blogging is a must for any new business looking to build relationships within the industry and connect with new consumers by establishing themselves as a thought leader. It is the most effective way to let current and potential clients know what you and your company are all about. Blogging also allows you to provide additional value to your products and services in the form of how-to's, expert advice, and updates on industry news.
Always remember that your company blog should serve as a mechanism to engage with new and potential customers, provide resources that go beyond your product offerings, and show the world that your company is an expert in your space. While it's important to tie these things back to your core product or service offering, it's important that you do not treat your blog as just another sales channel.  If you can nail down all three of these blog styles, your company reach and engagement will grow exponentially.
Section 1: Steps for Building a Great Company Blog
Establish Purpose
Start by asking yourself what is your goal in writing this blog. More importantly, how can your blog add value to your industry, products, or services? Make sure your blog reflects the personality and goals of your company.
If your website is already built, chances are that you already have conducted a large keyword research project. Use this industry research to help guide the topics your blog will focus on. By taking the keywords for your industry and incorporating these keywords into your posts, you will expand your reach in the search engines and solidify yourself as an authority in your industry, which will ultimately help enhance your SEO (search engine optimization).
Build a Post Calendar
As with any editorial publication, it's important to choose your topics for each post in advance.  Doing so will help reinforce your blog's purpose and keep you focused and efficient. Keep in mind that the more frequently you post fresh content, the better your SEO results will be, so look to incorporate current events and seasonal opportunities.
When thinking about how far in advance to plan, it's important to consider how much time will be dedicated to blogging. As a new business owner, you'll often find that 24 hours in a day just isn't enough, and you'll more often than not have to prioritize certain tasks above others. Given this, a general rule of thumb is to increase your lead time as blogging time goes down. Conversely, the more time you have to spend on blogging, the less far you should be planned out.
This helps ensure you have time to find quality sources and to carefully plan out your thoughts.  If you leave your research to the last minute you may take away the potential value and quality of your post and miss certain opportunities.
Divide out the workload between team members (if possible) and allow each member to post on areas that match their skill set. This helps keep your blog fresh and have unique perspectives.
Prospect for Potential Places to Share
As each new post is published, create a list of websites that could benefit from sharing your work and reach out to them, if possible. Ensuring your on-page SEO is technically correct is a great first step for attracting inbound traffic, but not the only to gain new visitors and customers.
How can you find websites that would benefit from your content? First, think about where your customers spend their time and money online. Next, create a list of all the websites that can benefit from your work. Here are a few community ideas to get started:
Individual webmasters (different websites)
Social Media
Community Based Sites (Reddit, Inbound.org, etc.)
Industry blogs
Complementary service providers
Post and Pitch
After publishing your new blog post, your goal should be to outreach and connect across multiple platforms to engage people, not just blast them with advertising. When people find that you are a valuable resource, they will come back to you for your knowledge, products, and services. As with all advertising, people are quickly turned off by blog posts that are purely promotional.
Pitch your posts to individual webmasters as a resource for their users. Most companies are looking to beef up their own blogs with creative and quality content. They often welcome articles from other sources as long as those articles add value to their site.
Section 2: Ways to Increase Your Blog's Reach (and reduce your workload)
Partner with Guest Contributors
Just as other companies welcome guest contributions to their blogs, you can and should welcome outside experts to your site as well.
A great example of this can be found on the blog for the floral company FTD. FTD has partnered with several experts over the years (this post for example) that have produced top quality, seasonal content that resonates with their target audience. When you have a group of outside experts that are willing to provide you content, you not only have a built in promotional vehicle (the writers themselves who will naturally promote their contribution), but you also have the benefit of receiving free content and ideas for future articles.
Leveraging contributing writer helps free up your time for other projects to run or promote your business.
Even if you're not a global corporation with brand name recognition, there are still many experts that would be interested in contributing to your business' blog.  Consider reaching out to relevant clubs at your local college or university. Not only will you find eager students looking to grow their portfolios, you may also find a new employee or two!
Create Evergreen Content
Simply put, an "evergreen" piece is a post that will always be relevant, regardless of the season or current events. What's great about this type of content is that it can be pitched as a resource for future posts without issue of the material becoming dated. If there is no expiration date on your new content then you don't run the risk of missing any deadlines and having it feel dated.
For example, an article titled "Stuff a Stocking on a Budget" is a piece that will only be relevant around the holidays. However, creating a gift piece around a certain group, such as "The Ultimate Gift Guide for Writers", is something that users may find useful all year round.
Tying back to step 2 in the first section, consider focusing the majority of your content efforts on topics that are always relevant in your industry. Using a tool like the Google Keyword Planner will help you find queries that have considerable monthly searches. Alternatively, you can use a community like Answer the Public or Quora to find topics that users are presently looking for.
Guest Post on Industry Blogs
Flipping the script on accepting guest contributors, it is in your best interest to post on other industry blogs and websites. Reach out to complementary companies in your industry and other industry communities and offer to write for them. This tactic not only creates potentially profitable business relationships, but your articles will add value to the host's website, driving valuable inbound traffic to your post.  If you're having difficulty finding out where your customers spend their time, try looking at a site like Alltop to help guide your research.
Make sure to promote your contribution across your social channels, newsletters, and the other outlets at your disposal to increase reach.
Pro Tip: When promoting content, use rhetoric that inspires action (aka the user clicking the post link). "Check this out" is not a powerful as "Need help with (insert topic)?"
Syndicate Content
Another way to increase your blog's reach is to submit your content to syndication sites. Quicksprout has a great post on some of the more popular syndication networks you should consider utilizing.
The advantages of syndicating your content through an established network are twofold: it greatly reduces your time and effort spent on outreach while also targeting a highly relevant audience for your topic.
Pro Tip: Whenever you are syndicating content, make sure you use the rel:canonical tag to self-canonicalize your post, which tells the search engines where the original content came from (i.e. your site). Not using this HTML tag may hurt your SEO as search engines strive to limit duplicate listings, and may inadvertently serve the syndication site over your website for any relevant queries.
Start a Newsletter
A newsletter is a great way to establish content that consumers can count on and to help answer recent questions to a larger audience. It is also a good place to address topics that don't integrate with your editorial calendar.
Newsletters are often pushed to subscribers via email; however they can also live on your business' website. We suggest publishing both a web version and an email version as the web version will add more content to your website's digital footprint and acts as a strong historical reference, whereas the email version will serve as a lead generation mechanism, directing more traffic back to your site. A great example of an SEO newsletter is the Moz Top 10, which is something I look forward to receiving every week.
Pro Tip: Do not spam people with advertisements. In today's digital world, even a single spam email can cause you to lose a potential customer. Sending promotional items via email is a great tactic, but do not mask the promotional materials as a newsletter.
Take Advantage of Online Ads:
While this strategy incurs an out of pocket expense, online ads are a great way to attract targeted attention to your content and get your business noticed. Facebook and Google are two of the world's most robust paid advertising platforms and are the two places you will want to direct your attention to when purchasing blog traffic.
Given the complexities of these services, the details of how to best leverage each are better left to their own post. In the meantime, here's a great introduction on creating great hooks with Facebook ads.
Ready to Write? Good Luck! 
To some, starting a company blog can be an overwhelming task that is easily dismissed as busy work. But a quality blog can make your company stand out, help you connect with your customers, and create consumer loyalty. Blogging is an essential part of establishing your company in your industry and is something you should look to implement today!
Samuel Wheeler is a digital business consultant for Inseev Interactive. Since graduating from Northwestern in 2012, Sam has worked for fortune 500 companies and small start-ups, focusing on public relations, digital marketing, and search engine optimization. He is also the author of What is Link Juice? a resource for businesses on the benefit of link equity and internal linking. When Sam is not surfing the web, you can find him in the ocean off the coast of San Diego, surfing the waves.