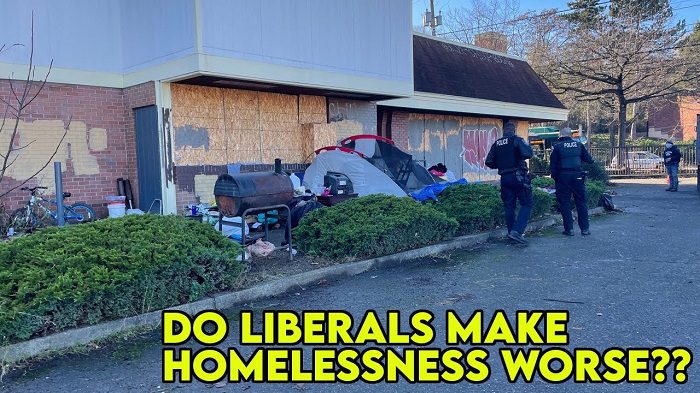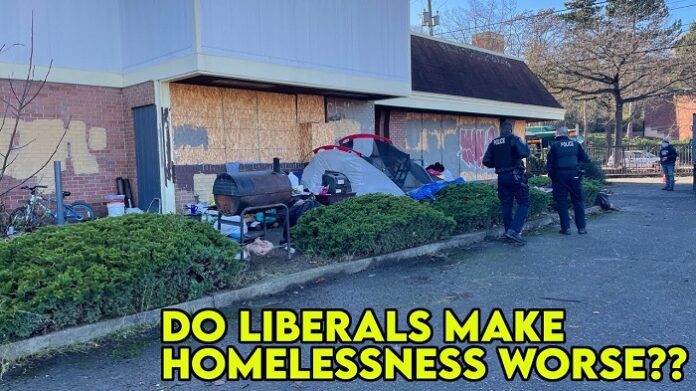 How many homeless people can this country withstand? If you live in a major US city, there's a pretty good chance you've seen a big spike in the number of homeless people in your area. Because of drug use, mental illness, and a high cost of living, there are more homeless in this country now than ever. All over this country we now have huge first-world slums. And, that's despite the fact that way more money is being spent to address the crisis.
However, at this point, all the money spent is making the problem worse. In this video, we're going to compare how liberal and conservative states treat their homeless problems. Republicans criticize the liberal approach to homelessness. They say the homeless spike in liberal cities is a manufactured crisis. But is that true? Well, we have data that we can look at to see.
And that data shows that homelessness is way more prevalent in states that are led by democrats. In states that are traditionally conservative, there have been large DROPS in homeless populations. 80% of our nation's homeless live in blue states. And that number is going up every year.
That's because there are too many carrots and not enough sticks.
Let's go through the US states with the most homeless per capita and talk about WHY these states have a high homeless population. As we'll see, almost all of them are democrat states. Some of the reason is their own fault, and you could argue blue states are making the problem worse. However, part of the reason these numbers are so skewed has nothing to do with policy. And I have to say – MANY agencies and non-profits ARE doing good things. But overall, as an industry, their motivations are suspicious.
GoFundMe to help homeless veterans: https://www.gofundme.com/f/t54gaa-hel…
Homeless camp: https://www.youtube.com/watch?v=SEF0j…
Alaska homeless: Nutty Nu on YouTube: https://www.youtube.com/watch?v=uLUOU… and https://www.youtube.com/watch?v=HqVfG…
Boston homeless: https://www.youtube.com/watch?v=VQAo3…
Las Vegas Homeless Tunnel Video: The Wonton Don: https://www.youtube.com/watch?v=DRrxF…
Hawaii Homeless story: Netra Halperin: https://www.youtube.com/watch?v=cnVzy… Homeless
Hawaii: https://www.youtube.com/watch?v=VwxVi…
Here Is What Seattle Looks Like:
Email me: [email protected] I have a Patreon if you love it so much! Here's the link to donate to the channel: https://www.patreon.com/NickJohnsonYo…
Vision Launch Media is a global discovery platform for free-speech and independent thought. We use alternative sourced information to increase awareness of crucial issues. Our goal is to help neutralize the corporate media's dominance over our nation's collective consciousness & promote critical thinking.