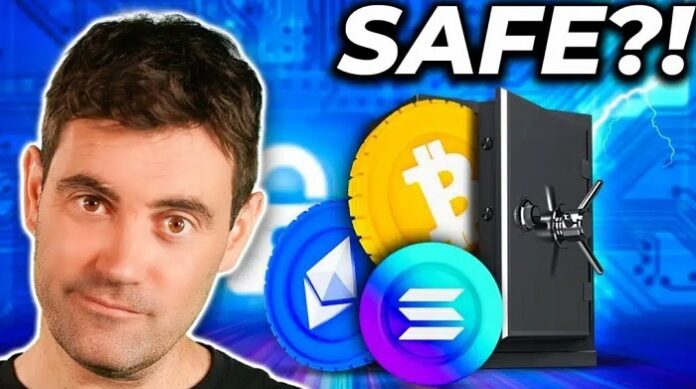 With the implosion of the crypto exchange FTX, taking self-custody and properly storing your crypto has never been more important. If you are keeping your crypto on an exchange, you're risking total loss.
Disclaimer: The information contained herein is for informational purposes only. Nothing herein shall be construed to be financial legal or tax advice. The content of this video is solely the opinions of the speaker who is not a licensed financial advisor or registered investment advisor. Trading cryptocurrencies poses a considerable risk of loss. The speaker does not guarantee any particular outcome.
The Coin Bureau is your go-to informational portal to the Cryptocurrency galaxy. Guy, the Crypto guy is the captain of this crypto ship and he takes you on this epic journey into the cryptoverse. For business inquiries, please reach out to us on partners(at)coinbureau(dot)com. NB: We will NEVER reach out to you in unsolicited emails or texts / messages.