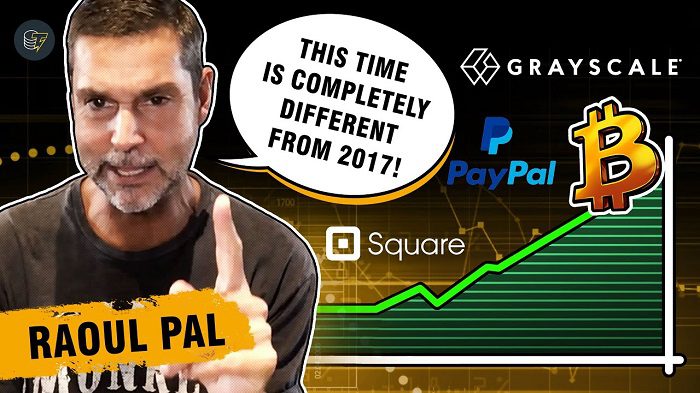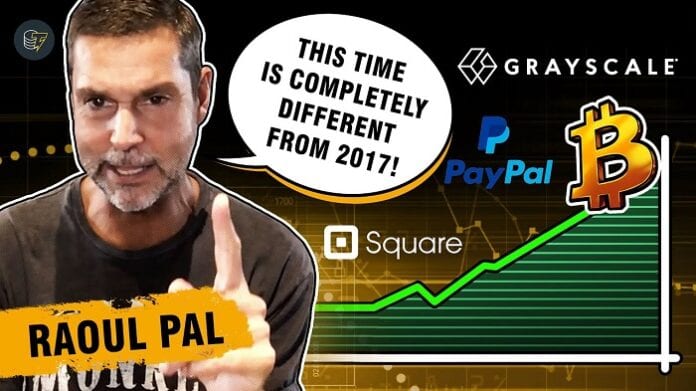 The Future of Bitcoin
To say that the CEO of Real Vision Finance, Raoul Pal is bullish on Bitcoin would be an understatement. Out of all the asset classes Pal has access to and knowledge of, he has allocated Bitcoin as his single largest holding. As he puts it, he is irresponsibly long BTC. He points out that the amount of institutional interest in Bitcoin right now is as high as it has ever been. The last bull run in BTC was mostly retail investors but this next one will be fueled by institutional investors, large net worth individuals, and family offices.
Raoul Pal states that Bitcoin is the biggest, best, single bet he has ever seen of every asset class he has ever looked at. That is a powerful statement coming from a man like Pal. Real Vision Finance is not the typical financial analysis that you will find on the MSM channels like CNBC. For more information about Real Vision Finance, you can find their website here.
Raoul Pal, CEO and founder at Real Vision and Global Macro Investor, explains why the latest Bitcoin rally fundamentally differs from 2017's crypto bubble.
0:00 Intro
1:04 How is the latest rally different from the 2017's bull run?
2:44 Why is Bitcoin a more promising investment than Ethereum?
5:53 Are investors neglecting Bitcoin?
6:58 Is Bitcoin the 'anti-vaccine trade'?
9:40 Are signs of global economic recovery impacting negatively on Bitcoin?
11:50 Can Bitcoin become an effective store of value despite its speculative nature?
13:23 What is your response to ByteTree CIO's criticism of the stock-to-flow model?
16:15 Is Bitcoin reliance on its network effect a major downside?
17:11 How risky is going long on Bitcoin?
19:06 What percentage of an average investment portfolio should be in Bitcoin?
20:53 How much Bitcoin may be worth in one year from now?
21:48 What is Real Vision's new crypto channel?
Vision Launch Media is a global discovery platform for free-speech and independent thought. We use alternative sourced information to increase awareness of crucial issues. Our goal is to help neutralize the corporate media's dominance over our nation's collective consciousness & promote critical thinking.