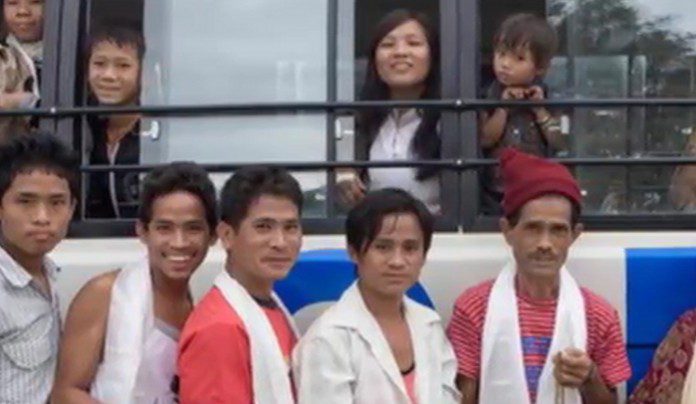 In the mid 1980s a special census was conducted in the south of Bhutan, the outcome of which resulted in the deportation of almost 100,000 people most of whom were of Nepalese origin. They were declared illegal immigrants despite a number of them living in Bhutan for generations. Called Lhotshampas or "southerners," they settled in refugee camps set up in Nepal by the United Nations High Commissioner for Refugees (UNHCR). Here's what you need to know about them and their situation:
1. Nepal and Tibet have yet to implement any agreement in terms of repatriation.
Nepalese presence in Bhutan stretches back to the 17th century but settlement of a large number of them can be traced to the early 20th century. It was only during the 1988 census when the government realized the huge population of Lhotsampas and decided to throw them out of the country. To this day, no repatriation agreements have been made between Nepal and Tibet and has resulted in the resettlement of Bhutanese refugees in different countries around the world – countries that have agreed to resettle refugees.
2. The number of refugees in Nepal reached 100,000 in 1996.
Several thousands were settled in refugee camps set up by UNCHR in the 1990s. Bhutanese refugees who arrived in Nepal between 1990 and 1993 were given aid based on a prima facie basis. By 2006, the number of refugees swelled up to 100,000. They were living in seven camps in Nepal. As of 2015, that number has been reduced to two thanks to the resettlement program run by the UNHCR.
3. The UNCHR and IOM have resettlement programs operating since 2008.
Together with the International Organization of Migration (IOM), the UNHCR has been implementing a resettlement program for Bhutanese refugees. They have been settled in different countries across the world including Australia, Canada, Denmark, New Zealand, the Netherlands, Norway, the United Kingdom and the United States of America.
4. Only two camps remain with about 18,000 refugees.
The seven camps were located in the Jhapa and Morang districts in eastern Nepal: Beldangi I, Beldangi II, Beldangi II Extension, Goldhap, Khudnuabari, Sanischare and Timai. In 2015, resettlement of Bhutanese refugees surpassed the 100,000 mark but UNHCR estimates that there will still be about 10,000 to 12,000 refugees remaining in camps after the resettlement reaches its end. However, the organization and IOM will continue efforts to provide lasting solutions.
5. The countries involved in the resettlement program agreed on a number of people to take in.
The United States offered to resettle 60,000 refugees and began receiving them in 2008. Australia, Canada, Denmark, the Netherlands and Norway each agreed to take 10,000. New Zealand offerd to resettle 600 refugees over five years beginning in 2008. These are the numbers as of 2015:
Australia – 5,554
Canada – 6,500
Denmark – 874
New Zealand – 1,002
Netherlands – 327
Norway – 566
United Kingdom – 358
United States – 84,819
As of 2015, the 100,000th refugee was resettled and the UNHCR and IOM will continue to work for those that still remain.
Crystal Lombardo is a contributing editor for Vision Launch. Crystal is a seasoned writer and researcher with over 10 years of experience. She has been an editor of three popular blogs that each have had over 500,000 monthly readers.