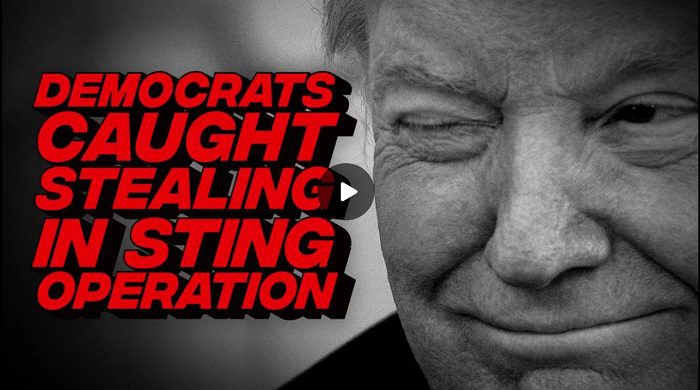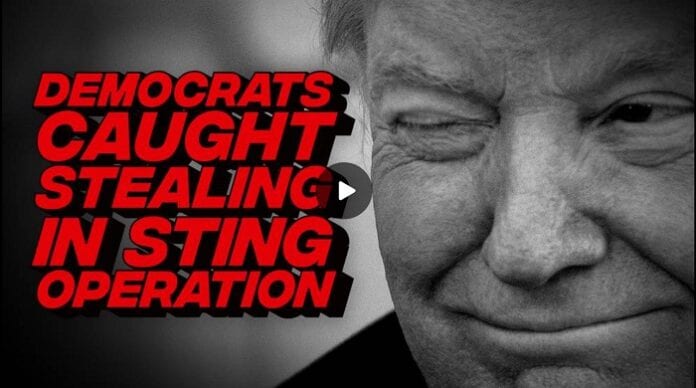 There has been a rumor floating around the internet the last several days about secretly watermarked voting ballots. The reason for these ballots was that the election fraud we are seeing was anticipated by the Trump Administration and they put countermeasures in place. We are told that the ballots were secretly marked with watermarks specifically designed to detect voter fraud. Tonight we have someone coming forward to put a face on this rumor.
Dr. Steve Pieczenick drops a huge bombshell exclusively on The War Room with Owen Shroyer. Dr. Pieczenick claims that election ballots across America have been watermarked with what's known as a QFS blockchain encryption code designed to track every ballot.  Pieczenick went on to say that this was a coordinated sting from the beginning. He also claimed that arrests are imminent and will take place very soon.
If this turns out to be true, it will be nothing short of explosive! According to Pieczenick, we won't have long to wait to find out.
Below is the explosive interview with Dr. Steve Pieczenick as well as more information about this topic from We Are The News, including the man behind this sting (allegedly). I also added two other videos questioning the validity of such an operation. Let us know what you think.
From We Are The News:
It was all a STING, the ballots were watermarked and this man appointed by Trump helped pull it off. Watch the water, watch the lawsuits and the fake ballots TOSSED. This agency was founded AFTER the 2018 Midterms
Post 11467441 1 day ago • View on 8kun
https://en.wikipedia.org/wiki/Cybersecurity_and_Infrastructure_Security_Agency
https://en.wikipedia.org/wiki/Christopher_C._Krebs
https://www.congress.gov/bill/115th-congress/house-bill/3359
Krebs cited his children as being a key motivator.
"One of the reasons I'm doing this job is because I've got five kids and I want them to have a United States of America," Krebs said. "I want them to be able to vote, when they get to 18, and have confidence in the process. I want [to secure] the systems and the networks that they're going to depend upon in the future.
"I've got to be able to look at them every morning and say 'I'm doing this, you know, to ensure that you've got something when it's your time.'
From Black Conservative Patriot
Speed the Shift is an independent group of researchers on a mission to find the truth about controversial topics. We utilize alternative information sources that are often ignored or outright censored by the corporate media in an effort to gain a broader awareness of relevant issues.