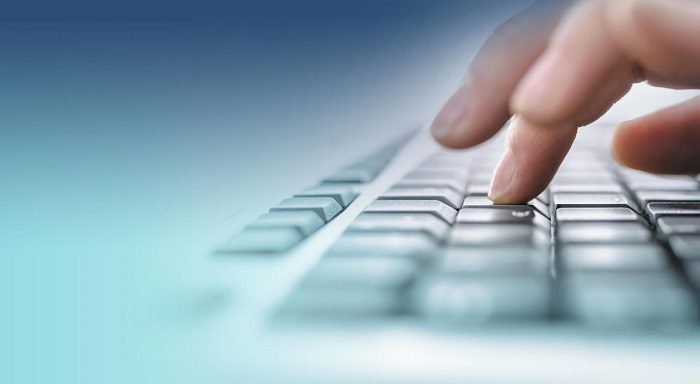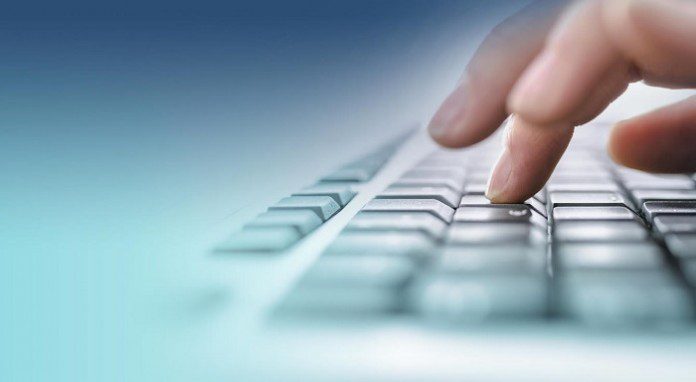 No matter what business your in, an appealing, functional website is a must. Fortunately for most business's, creating a website has become far more affordable in the last few years. Below is a list of resources and tools that can help you get your website and business up and running.
Website Platforms–CMS
WordPress (wordpress.org) — WordPress is an online, open source website creation tool written in PHP. But in non-geek speak, it's probably the easiest and most powerful blogging and website content management system (or CMS) in existence today.
Wix (wix.com) — Wix.com is a cloud-based free web development platform that allows users to create HTML5 websites and mobile sites, through the use of their online drag and drop tools.
Weebly (weebly.com) — Weebly is a web-hosting service featuring a drag-and-drop website builder. As of August 2012, Weebly hosts over 20 million sites with a monthly rate of over 1 million unique visitors. The company is headquartered in San Francisco
Squarespace (squarespace.com) — Squarespace is a SaaS-based content management system (CMS) which is composed of a website builder, blogging platform and hosting service. The service allows individuals and businesses to create and maintain websites and blogs.
PageLines (pagelines.com) — PageLines has a passion for web design and development. We sell premium drag & drop themes and plugins for WordPress. In addition, we help others learn web design, and we also have a strong community that builds and sells things on the PageLines Store.
Strikingly (strikingly.com) — Strikingly is the best website builder for anyone to build a gorgeous, mobile-friendly website easily. Quick, simple and stylish. Get started today.
---
WordPress Support
WPCurve (wpcurve.com) — WP Curve empowers business owners to build their business without worrying about WordPress. You get 24 / 7 access to the world's best developers for maintenance, support & small jobs.
WordPress Forum (wordpress.org/support/)
---
Domain Names
Lean Domain Search (leandomainsearch.com) — Lean Domain Search is a domain name generator that helps you find great available domain names for your websites
Godaddy (godaddy.com) — GoDaddy is a publicly traded Internet domain registrar and web hosting company. As of 2014, GoDaddy was said to have had more than 59 million domain names under management, making it the world's largest ICANN-accredited registrar
Domain.com — Domain.com specialize in affordable domain names, web hosting, VPS hosting, Email, SSL certificates, web design, and online marketing services.
---
 Hosting Services
Hostgator (hostgator.com) — HostGator is a global provider of web hosting and related services. Founded in a dorm room at Florida Atlantic University by Brent Oxley, HostGator has grown into a leading provider of Shared, Reseller, VPS, and Dedicated web hosting.
Bluehost (bluehost.com) — Bluehost is a web hosting company owned by Endurance International Group. It is one of the 20 largest web hosts, collectively hosting well over 1.9+ million domains with its sister companies, HostMonster, FastDomain and iPage
Liquid Web (liquidweb.com) — Liquid Web, Inc. is a provider of web hosting services based in Lansing, Michigan, United States. They provide dedicated managed servers, VPS servers, Smart Servers, shared hosting, as well as a range of hosting products and services
Hostt (host.com) — Web hosting is an ongoing expense for businesses, from the cost of storing the website to the ongoing cost of domain hosting. Hostt's free web hosting gives businesses a web hosting environment without the ads and pop ups that come with many free hosting plans. Each plan contains a full range of features to make managing your website easier, including easy setup and unlimited hosting.
---
Logo and Graphic Design
99 Designs (99design.com) — 99designs is the world's leading design contest marketplace, powered by a massive community of designers and business owners. Small businesses and startups everywhere use our service to get graphic designs for logos, business cards, t-shirts, websites, and more.
Logo Design Pros (logodesignpros.com) — Logo Design Pros is an online design company that provides businesses a prominent existence in the competitive business world. With a clientele of more than a million across the globe, we have packages for both entrepreneurs and enterprises.
Design Crowd (designcrowd.com) — Design Crowd is an online marketplace providing logo, website, print and graphic design services by providing access to freelance graphic designers and design studios around the world. Design Crowd gives you access to a 'virtual team' of 455,858 designers from around the world (via a process called crowdsourcing) – helping you to tap into the very best international design talent available, at a low cost. Post a project on Design Crowd and watch designs pour in from around the world (the average project receives 50+ designs).
---
Website Images
iStock (istock.com) — Millions of people depend on iStock for affordable prices and exceptional quality. All iStock files are royalty-free1, which means you only have to pay once to use the file multiple times. We even offer a Legal Guarantee1 – our promise that content used within the terms of the license agreement will not infringe on any copyright, moral right, trademark or other intellectual property right, or violate any right of privacy or publicity.
Shutterstock (shutterstock.com) — Shutterstock is a leading provider of digital imagery licensing, operating in more than 150 countries and 20 languages. As a two-sided marketplace, our mission is to connect creative business professionals with the best photos, vectors, illustrations and video from thousands of contributors around the world.
Getty Images (gettyimages.com) — Getty Images, Inc. is an American stock photo agency, based in Seattle, Washington, United States. It is a supplier of stock images for business and consumers with an archive of 80 million still images and illustrations and more than 50,000 hours of stock film footage. It targets three markets—creative professionals (advertising and graphic design), the media (print and online publishing), and corporate (in-house design, marketing and communication departments).
---
 Video Production/Explainer Video
Video Pixie (videopixie.com) — Video Pixie connects you directly to the creative professionals, so that you get the most bang for your buck. When you list your project on Videopixie over a thousand video professionals will see it. You'll get bids from the interested creators, then you'll pick your favorite one and work with them.
Animoto (animoto.com) — Animoto is a cloud-based video creation service that produces video from photos, video clips, and music into video slideshows.
Wyzowl (wyzowl.com) — Wyzowl is a team of creatives. Our mission is to help our clients get their messages across more effectively. The aim of this is to educate their customers & prospects and spread their brand name deeper into their target market. We do this by creating short and effective animated explainer videos and marketing content.
Digital Tutors (digitaltutors.com) — Digital Tutors teach students, developing artists, designers, and creative professionals how to make movies, games, digital art and more.
---
Infographics
Infographic World (infographicworld.com) — Infographic World is a design agency creating cutting edge infographics. View our award winning infographics to see why we are the right infographic company for the job.
Infogr8 (infogr.am) — infogr8 is a specialist visual design and content strategy agency in London helping make visual data valuable. Made up of a team of designers, developers and digital strategists, we provide full service in data research support, infographic design, animated visualizations and distribution strategy.
Visually (visual.ly) — Visually's mission is helping you create visual content that rises above the noise. Our platform seamlessly connects designers, journalists, animators and developers with clients, featuring cloud-based collaboration tools that allow us to deliver high-quality content at unprecedented scale and speed.
---
Digital Marketing Services
Brandon Gaille (brandongaille.com)
SEO/SEM
Content Marketing
Advertising
PPC Campaigns
Social Media Development & Management
---
Landing — Conversion Pages
Unbounce (unbounce.com) — Professional landing pages designed to optimize conversions
Lead Pages (leadpages.net) — Professional landing pages designed to optimize conversions
---
Email Opt In & Email Marketing
Optinmonster (optinmonster.com) — OptinMonster is the best lead-generation plugin for WordPress that allows you to create and integrate highly effective email signup forms on your website. It works with most popular email service providers like MailChimp, Aweber, ConstantContact, Campaign Monitor, Mad Mimi, and Infusionsoft.
SumoMe (sumome.com) — SumoMe is another popular email capture service that is free.
AWeber (aweber.com) — AWeber is a company that provides email marketing and autoresponder software to small businesses worldwide. The primary AWeber features include email newsletters, autoresponders, sign up forms and RSS-to-email.
---
Webinar Services
Easy Webinar (easywebinar.com) — Webinars are an excellent way to reach & engage your customers made simple by the team at Easy Webinar
---
Podcast Services
Entrepreneur on Fire (eofire.com) — Podcasting is another excellent way to engage with and grow your audience and Johnny Lee Dumas from Entrepreneur on Fire is an expert in this space.
---
Customer Relationship Management
Infusionsoft (infusionsoft.com) Infusionsoft offers an e-mail marketing and sales platform for small businesses, including products to streamline the customer lifecycle, customer relationship management, marketing automation, lead capture, and e-commerce
---
Start-Up Support & Website Design
ChopDawg (chopdawg.com) — ChopDawg works with entrepreneurs who have incredible ideas but require the technical resources to make it happen. We help mature their ideas, come up with marketing strategies, identify their audiences and subsequently help build their products.
---
Find or Learn Technical Expertise
CodeArmy (codearmy.com) — Think you've got an idea that will change the world? CodeArmy is an online startup accelerator helping people from non-technical backgrounds turn their ideas into reality.
Elance (elance.com) — Whether you need one writer or an entire team of programmers, we help you find the right experts to fuel your success. Our platform lets you work effortlessly with freelancers anywhere. Say goodbye to business as usual.
Codecademy (codecademy.com) — Codecademy is an education company, but not one in the way you might think. We're committed to building the best learning experience inside and out, making Codecademy the best place for our team to learn, teach, and create the online learning experience of the future.
Udacity (udacity.com) — Udacity brings accessible, affordable, engaging, and highly effective higher education to the world. We believe that higher education is a basic human right, and we seek to empower our students to advance their education and careers. Education is no longer a one-time event but a lifelong experience. Education should be less passive listening (no long lectures) and more active doing. Education should empower students to succeed not just in school but in life.
---
Shopping Carts / Payment Processing
PayPal (paypal.com) — PayPal is an American worldwide online payments system. Online money transfers serve as electronic alternatives to traditional paper methods like checks and money orders. PayPal is one of the world's largest internet payment companies.
Stripe (stripe.com) — Stripe is a suite of APIs that powers commerce for businesses of all sizes.
SamCart (samcart.com) — SamCart allows you to create optimized checkout pages.
---
Website Analytics
Google Analytics (googleanalytics.com) — Google Analytics is a free Web analytics service that provides statistics and basic analytical tools for search engine optimization (SEO) and marketing purposes. The service is available to anyone with a Google account.
SEM Rush (semrush.com) — SEM Rush is a competitive research and business intelligence software that provides data on competitors' and industry leaders' online marketing activities. SEMrush reports and tools are built on estimations by comparing domains and their keywords on a national, regional or local level.
Please do your own due diligence before using any of these services. Please See Disclaimer.
Strong proponent of individual liberty and free speech. My goal is to present information that expands our awareness of crucial issues and exposes the manufactured illusion of freedom that we are sold in America. Question everything because nothing is what it seems.