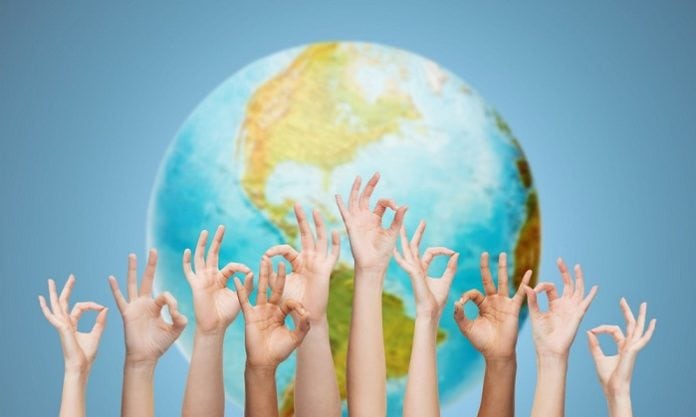 For entrepreneurs, thinking about partnering with a charity seems pre-mature. Growing their business and its brand should be priority number one. However, working with the right charity on a cause that people believe in can be a provocative marketing strategy. In fact, research shows that consumers love supporting a good cause.
In a sea of startups, it can be difficult to find strategies that effectively separate you from competitors. Charities are the perfect way to connect your brand with potential customers and promote it in a way that few small businesses do. The first step is understanding how your company can contribute.
Let's explore some awesome brands who have already succeeded in their charitable efforts. Look for the different styles of charitable engagement.
(RED)
(RED) partners with large brands to raise awareness on HIV/AIDs in eight African countries. Each company (RED) partners with creates a brand with the Product (Red), and in return for the profits received under the (RED) license, they donate 50% to The Global Fund. The Global Fund makes up a quarter of the international funding for HIV/AIDS programs and (RED)'s product campaigns have been a big reason why. In 2006, for example, (RED) partnered with Giorgio Armani and 40% of the profits from this "Emporio Red" alliance went to the Global Fund.
Check them out here.
FACT Goods
Founded in November 2017, FACT Goods is a young company with a mission to create positive, inspirational products that help fund charities. Its various campaigns like, "You are stronger than you think," promote positive change in the world and aid medical research across the globe. They have a vast collection of faith-based clothing, such as their popular line of Christian trucker hats. FACT Goods takes 25% of all the hats they sell and contributes it to the Leukemia & Lymphoma Society and the Breast Cancer Research foundation.
SOLO Eyewear
Solo Eyewear was founded in a classroom at San Diego State University where students came up with the idea to produce eco-friendly sunglasses made from recycled plastic and repurposed bamboo. According to the company's about page, SOLO Eyewear has restored the vision of 15,000 people across 32 countries. Their efforts have saved thousands from vision problems, and its funding leaves plenty of room for growth.
Therapy Threads
Therapy Threads' designer Dani Singer found herself struggling through PTSD, depression, and anxiety, so she dedicated her Therapy Threads Scarf line to improve the mental health of its customers. Each scarf product comes with a unique aromatherapy scent to promote health and well-being. On this company's about page, they state that their scarves are "designed to help you feel grounded, connected and empowered to share your story." They also began the Self Care Club, their online community for self- care support, and discussion.
In addition, the shop works with the National Alliance on Mental Illness to help spread mental health and well-being messages to individuals across the country.
Uncharted Supply Company
The Uncharted Supply Co is a unique company that makes survival gear. This company's mission statement is "founded by a team of adventurers and philanthropists". They truly live by that ethos, not only by promoting safety tips and making high-quality survival kits that are invaluable for amateur and experienced adventurers alike, but more importantly by giving back. While raising money to begin producing their extremely popular and incredibly resourceful Hideaway Jackets, they even donated one to the homeless for every one sold during the company's infancy.
Don't forget about service companies!
Purchasing products from companies that give a portion of their revenue to charity is a fantastic way to start. Consumers should look past physical products and conduct research into the services they purchase as well.
Hubspot is a great example here as they have special services for non-profit organizations. Their virtual library is full of ebooks, webinars, and marketing kits that cover any topic a non-profit organization would need to know about. They also provide CRM services that will help optimize a non-profit's business operations.
Transunion, for example, is another giant company with several charitable arms. They work with a credit abuse program (CARE) to help educate the public. However, most users don't fully understand that purchasing services from some of TransUnion's other smaller brands, such as the new Shareable for Hires service for business owners, also helps bring revenue to that cause.
Positive Impact
Businesses should be a positive element in our world and should attract customers through their efforts. Entrepreneurs can establish their brand in the same way that these companies have. In fact, polls even show that Millennials prefer companies that give to charity. Check out the full article from Fortune here.
An authentic brand message about the caring for and aiding society is a perfect marketing solution for gaining support and expanding your brand. Not only does it help the bottom line, as any entrepreneur should, but it helps raise awareness on problems facing our world today and creates a loyal following of consumers in doing so.
Samuel Wheeler is a digital business consultant for Inseev Interactive. Since graduating from Northwestern in 2012, Sam has worked for fortune 500 companies and small start-ups, focusing on public relations, digital marketing, and search engine optimization. He is also the author of What is Link Juice? a resource for businesses on the benefit of link equity and internal linking. When Sam is not surfing the web, you can find him in the ocean off the coast of San Diego, surfing the waves.