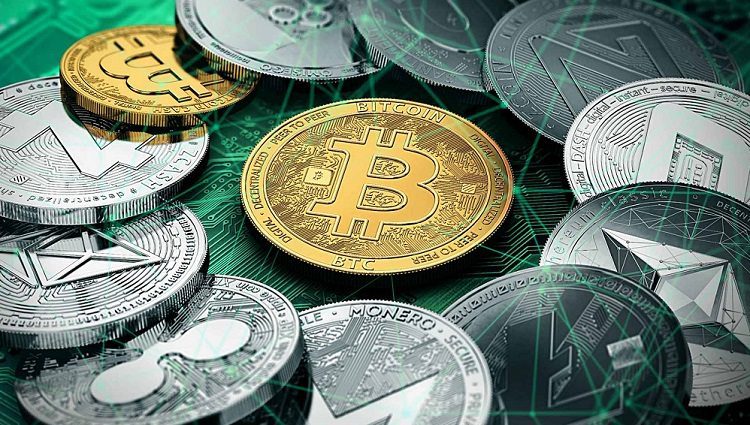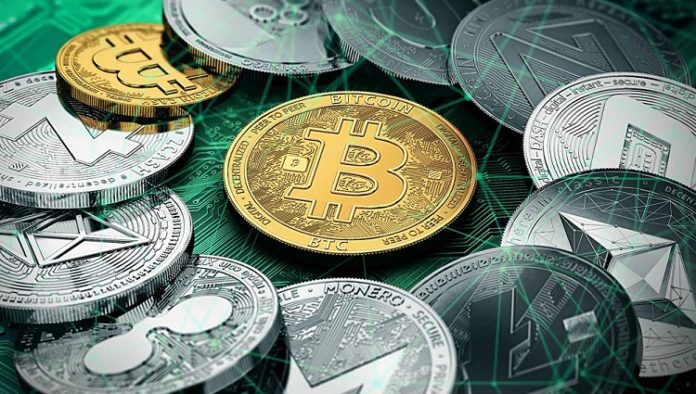 With the ever-turbulent cryptocurrency market reaching its peak in terms of popularity and monetary cap in 2017, many are still left not knowing how to break in. Early this year, we've already seen a big dip. Some might call it a crash, while many seasoned investors are looking at a fantastic entry point for altcoins. What are altcoins? Well, they're basically anything besides the original; Bitcoin.
Here are five altcoins we love in 2018:
Nebulas
Why do we like it?
Think search engines, but with blockchain technology. This decentralized platform uses a proprietary technology the Nebulas (NAS) team is calling "value ranking." We'll save you the convoluted math and jump to the punch. This "nebulas rank" is the core ranking algorithm, and completely open-sourced.
Imagine you have millions of transactions to sort through and you apply the Nebulas formula. The formula can quickly (and accurately) rank nodes based on a variety of criteria, for example by size.
The Nebulas Rank can be used to rank smart contracts, addresses, and dApps- just to name a few. If you're worried about the developers working on the technology, don't be. The entire ecosystem runs on a "developer incentive protocol" (DIP). Basically they create a positive feedback loop that motivates the developers to create more applications. Developers who do, are rewarded directly with additional coins. And the best part? The developers are ranking using their own technology, the Nebulas Rank.
All things considered, the tech behind this coin is prime, and that's why investors are flocking to it. Take a look at how to purchase it at Coinlookup.co today.
Verge
Why do we like it?
Before diving into the technology behind it, we'll start by saying Verge is a top 50 coin (according to total market cap in January 2018). Unlike Nebulas, Verge has its legs, and it's certainly running. Like almost all cryptocurrencies, the coin saw its primary growth during December 2017.
The largest advantage Verge brings to the table as an altcoin is its speed. Unlike Bitcoin which can take up to an hour to confirm transactions, Verge can process and confirm payments in under 5 seconds. This makes it viable as a way to serve real-time consumers, but that's not all it does. Verge's privacy safeguards are just as exciting as its ability to accurately and quickly process transactions.
Hacking wallets is real, and Verge inherently attempts to solve these types of problems. Verge obfuscates wallet address details, as well as user location- which is a massive step forward for privacy.
What do we think is going to happen in 2018?
Prices are going to grow as the tech continues to enhance. We're not ones to make crazy predictions, but we'd expect this coin to at least double in 2018.
DragonChain
Why do we like it?
DragonChain is one of the hottest altcoins to be released in 2017. As mentioned on their website, the DragonChain team hopes to create the #1 marketplace, incubator & platform for decentralized applications. Did we mention that this project is backed by Disney?
They have extremely strong branding, an impressive team, polished product/white paper, and one of the strongest support systems of any coin on the market. Data is also extremely important to them, stating "Unlike existing platforms, with DragonChain you retain complete control of your data. Sensitive business logic and smart contract functionality is kept proprietary."
In 2018, we can definitely expect the price of this coin to rise. 'How much' is the real question. If this team can attract and retain users, they seemingly would be challenging the likes of Ethereum and NEO – and we all know how successful these projects have become.
Definitely, keep your eye on DragonChain in 2018.
DeepBrainChain
Why do we like it?
DeepBrainChain sure uses a lot of buzzwords. However, unlike some worthless coins that try to trick traders into buying, this platform backs it up. DeepBrainChain is aiming to create a platform for artificial intelligence upon the NEO smart contact system.
Essentially, they are offering competitive pricing on the machine power necessary to run artificial intelligence systems. To the layman, this might not mean much, but to those in the A.I. industry, this notion has been making quite a splash. One of the first mainstream projects to come from the NEO platform, DeepBrainChain has quite a remarkable vision.
Furthermore, this network of artificial intelligence, if all goes according to plan, will be interconnected as a marketplace, much like Amazon's Alexa. Imagine being able to integrate all of your dApps using one source.
This is the magnificence of the DeepBrainChain product.
What will happen in 2018?
The fact that this technology is so extremely intellectually advanced, it would make sense that investors may be more hesitant to inflate the price of it. Look for this coin to start performing very well once it has some notable projects live on its network. Then, sky is the limit.
NEO
Why do we like it?
Odds are, you have heard of NEO, or you've heard of one of its projects. Just like Ethereum, NEO is a platform for decentralized applications, offering its smart contract network to anyone who would like to develop upon it.
Previously known as Antshares, NEO is well known for having one of the highest ICO return rates in the history of cryptocurrency. This Chinese team has done well to keep a good relationship with its developer community, working in tandem on their featured wallet called NEON.
This coin also rose from <$1 to over $100 in 2017, so the young coin can now definitely be considered to be an established entity. What's better is that successful projects are launching on the NEO ecosystem. One of the reasons that Etherum is so valuable is that so many other projects are minted using ERC20 tokens, which are direct forks of the Ethereum blockchain.
So, when you're looking for a comparison for NEO, just think about a premature Ethereum.
What will happen in 2018?
We expect to see a steady rise in the price and value of the NEO project. As more and more apps are deployed in the NEO ecosystem, it gains valuable equity in the cryptocurrency global marketplace.
While you can definitely expect to see bumps along the way, consider NEO to be one of the top projects to learn more about in 2018.
Samuel Wheeler is a digital business consultant for Inseev Interactive. Since graduating from Northwestern in 2012, Sam has worked for fortune 500 companies and small start-ups, focusing on public relations, digital marketing, and search engine optimization. He is also the author of What is Link Juice? a resource for businesses on the benefit of link equity and internal linking. When Sam is not surfing the web, you can find him in the ocean off the coast of San Diego, surfing the waves.