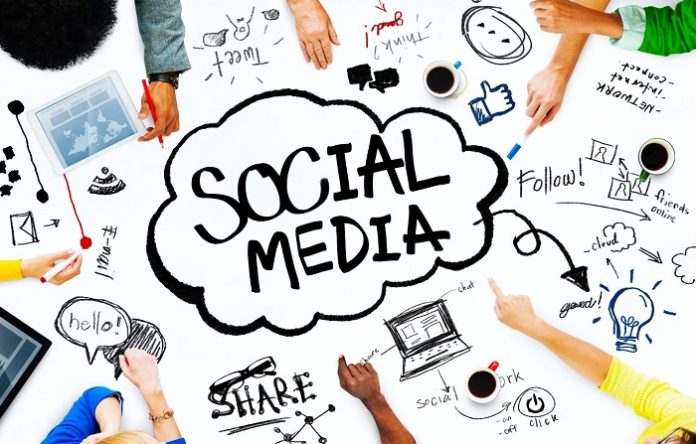 Before the age of social media, startups had to get the word out about their business using more traditional (and expensive) PR strategies. But in today's digital world, what used to be accomplished through press releases, purchasing ad spots on television, and pounding the pavement is now accomplished by sitting in front of a computer. Social media provides platforms for startups to reach their target market within minutes.
For many startups that are just beginning their social media campaign, it can take some time to figure out how to grow their following and to track their ROI. Follow these tips to ensure your social media campaigns are set for success:
Be Ready to Launch
While social media does make the job of marketing your startup easier, it does require a lot of planning in order to be successful. Before jumping into the social media world, you need to have a plan of action that is ready to launch.
The first step in creating your social media campaign is to determine which platforms you should be on. So how do you decide if you should be present Facebook, Twitter, and Instagram? This is dependent on your target market – create an account on the platforms where your target market spends the most time. If your audience isn't very active on Twitter, it may not be worth your time or money to create content for and engage with users here.
Not every platform is right for your startup, and many startups have limited resources, so do your research before launching your campaign. Pew Research Center and other organizations regularly collect and publish data about social media demographics, which can be invaluable to your startup in determining where to focus your energy.
Hashtags
Another important aspect of your social media strategy is determining what captions and hashtags to use in your posts. Hashtags allow you to reach people outside of your followers more easily and to engage with people that are interested in what you are talking about. They are also used to track conversations and topics.
Research different hashtags to see what people are talking about, and then create a list of tags that you want to use as you create social media content. Don't forget to include the keywords that you are using on your website or blog posts in your social media posts as well. Having standard, branded hashtags are key to tracking your brand, and developing additional hashtags for specific campaigns or products can go a long way in tracking your social media presence. Tools like Hashtagify show hashtag history, related hashtags, and top influencers using a particular hashtag. Use tools like this to research and develop your initial hashtag strategy and then keep track of how your hashtags are working over time.
Repurpose Blog Content
Developing content for social media and developing content for your blog doesn't have to be two entirely different projects. While it's important to create and adapt content to best fit the platform you are using, your social media strategy doesn't exist in a vacuum. It must support and tie into your blog and other marketing strategies. Capitalize on the work you've done for your blog and use it in social media. This could mean tweeting blog posts, posting video excerpts to Instagram, or sharing screenshots of graphics from a resource you've created.
For this to work best, blog content and the social media strategy should each be created with the other in mind. One way to accomplish this is by creating a non-branded resource center on your blog that provides important information about topics in your field, like the hiring resource center on TransUnion's new ShareAble for Hires blog. This content can easily be adapted for sharing across multiple social media platforms:
Plan For Flexibility
You've got your content and your social media platforms, and your hashtags are ready to go. Next, bring these all together in a cohesive plan that leverages the best content for the best platform. Planning tools like CoSchedule allow you to combine multiple platforms, view your overall strategy, and plan posts several weeks in advance.
While advance planning is essential to crafting a long-term strategy to meet your goals, being successful on social media also requires a high level of adaptability. This means keeping up with breaking news and trending topics and capitalizing on those conversations when it makes sense for your business. Consumers quickly tire of businesses that push sales in every post, so find a way to be relevant to what is happening in the world while still reminding your followers of your brand.
Test Multiple Strategies
To be effective with social media you need a strategic plan. This should include setting SMART goals, creating an editorial calendar, understanding your business voice and audience, and having a set way to track your efforts. Have several different strategies that you test to see what is the most effective for your business on social media.
Realtor.com regularly experiments with a variety of different strategies. For instance, in the first tweet below, they post informational content for homeowners from their site. In the second, they share photos and news of a home with a celebrity connection. By tracking the engagement with these different types of content, they can adjust their strategy moving forward to focus more on the content that accomplishes their social media goals.
A more local example in the real estate space is financial startup
Source Capital
. They tweet original articles that may be of interest to their followers but concentrate their efforts on articles in which Source Capital executives are featured as experts. By comparing these two strategies, they can determine what their target market values and decide not just where to direct their social media shares, but also whether they should create more original content or focus on collaborating with outlets that will feature their experts. The possibilities for nuanced and targeted social media strategies are nearly endless. Perhaps your audience will respond well to retweets and other engagement between you and industry leaders and experts. You can also test more humorous and engaging content, or retweeting and engaging directly with users and followers who mention you. When you're just starting out, informational content about your field can also be useful, as it helps new followers determine who you are and what you do.
Determine ROI and Success Metrics
Many businesses are unsure of how to track the ROI of their social media efforts. Part of the issue is that ROI will mean something different to each business based on what their goals are. Your startup might be investing in social media in order to spread the word about your business, grow your email list, or obtain followers to target in the future. Even when you have successful results with these goals, it might not relate directly to an increase in revenue.
Google Analytics (GA) is one of the best and easiest ways for startups to track website traffic, as it can monitor what sites drive traffic to what pages on your site, how many visitors you convert to leads, and more. Google even offers a free course and certification for those new to using this tool.
Let's look at one final example from Sterling Sleep Systems. Sterling's main social media platform is actually YouTube. They are able to determine how many viewers watched their videos (along with the length of view and other related stats), which is valuable information. While views do not directly translate into sales, they can leverage GA to see how many of these users actually go to their website, and track ROI this way.
To best measure your ROI, you need to establish clear goals and expected outcomes. If your goal is simply to get more viewers on your website, you should track the amount of traffic coming to your website through social media. If your goal is to capture a certain number of email leads from a specific social media strategy, you'll want to make sure you are tracking those connections. For further reading on social media ROI, check out
this guide
from SproutSocial.
Final Thoughts
There is no longer room for debate about if startups should be on social media or not. There is study after study to show the importance of business marketing efforts through social media channels. But you have a lot of responsibilities within your startup, and you want to make sure that you are not wasting your efforts. Create a strategic plan, monitor the success, make changes when necessary, and know what success looks like for your plan. Stick to these steps, and you will find social media success for your startup.