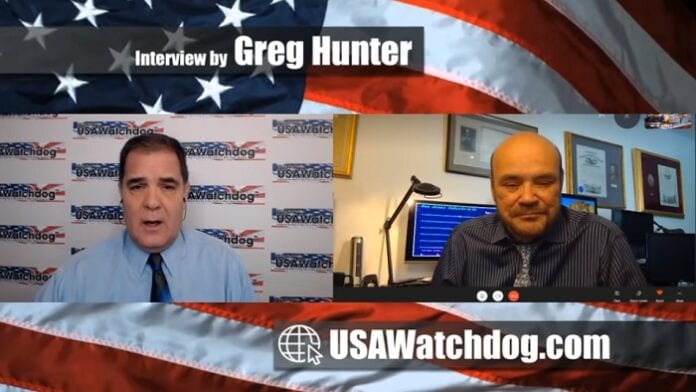 By Greg Hunter
Legendary financial and geopolitical cycle analyst Martin Armstrong said his computers picked up massive fraud coming in the 2020 Election years ago. Armstrong explains, "The computer doesn't ask my opinion, or anybody else's, it just goes on the numbers from the economic data. It's never been wrong. Besides 2016 (predicted Trump win) and for this one, it said it would be the most corrupt election in American history."
Armstrong also says, "We are getting into a situation where it is a war against us. I hope Trump wins because . . . he's our last defense against some of these people, and that's why they have been trying to steal this election. . . . They are promoting this great reset–and it's communism.
These people think this is good for the climate, but they are going to find out they are selling out, not just themselves, but their families and all posterity." Join Greg Hunter of USAWatchdog.com as he goes One-on-One in this in-depth interview (40 mins. in length) with Martin Armstrong of ArmstrongEconomics.com.
Donations: https://usawatchdog.com/donations/
Vision Launch Media is a global discovery platform for free-speech and independent thought. We use alternative sourced information to increase awareness of crucial issues. Our goal is to help neutralize the corporate media's dominance over our nation's collective consciousness & promote critical thinking.