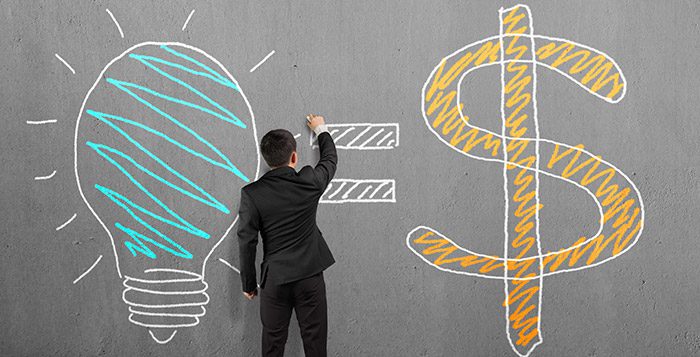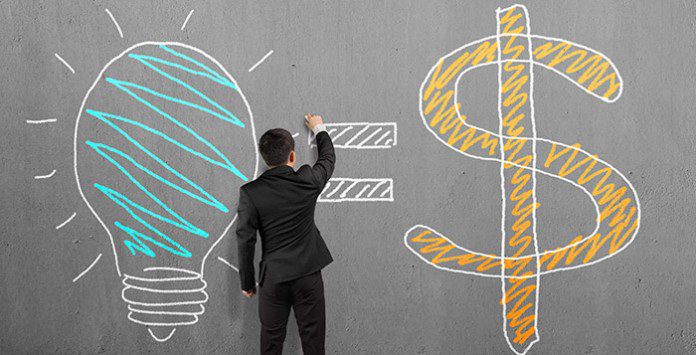 There is a multitude of crowdfunding platforms to choose from today and depending on what your're trying to raise money for, it can make a difference which one you choose. Here are some of the more popular platforms that cover a wide array of industries. This is only a brief description, and in some cases we used the companies own words to describe them. There are many other platforms that we did not list, and as always, please do your own due diligence before choosing a platform to participate in.
Kickstarter is one of the most popular rewards-based crowdfunding sites. Kickstarter operates using the all or nothing model. This means if you do not reach your predetermined funding goal, your campaign will not receive any of the funds pledged. Kickstarter takes 5% of the total raise and service providers take an additional 3-5% of the raise. The average success rate on Kickstarter is around 44% according to the company's information.
Categories — Art, Comics, Dance, Design, Fashion, Film, Food, Games, Music, Photography, Publishing, Technology, and Theatre
---
GoFundme is another very popular crowdfunding site with lots of traffic. GoFundme is a mix of rewards based and charity crowdfunding and their rules are also much more relaxed. GoFundme takes 5% of the total money raised and service providers take an additional 3-5%.
Categories — Everything
---
Indiegogo was one of the first major crowdfunding sites which was established in 2008. Indiegogo also has relaxed rules and basically lets anyone upload a crowdfunding project and keep whatever you raise. Indiegogo takes 4% if you reach your funding goal and 9% if you don't. Their service provider fees are in the 3-5% range as well. Indiegogo average success rate is around 10%.
Categories — Art, Comic, Dance, Design, Fashion, Film, Gaming, Music, Photography, Theatre, Transmedia, Video, Writing, Causes, and Entrepreneurial (Food, Small Business, Sports, and Technology)
---
Rockethub also uses both the keep it all and all or nothing model and take 4% if you reach your predetermined goal and 8% if you don't. Service providers take an additional 4%.
Categories — Art, Business, Science, and Social
---
Pozible is an Australia-based crowdfunding platform and community-building tool for creative projects and ideas. It was developed to help people raise funds. With a 56% successful funding rate, Pozible has one of the highest success rates of any crowdfunding platform. Pozible takes 5% on funds raised up to $100k, 4% on funds raised from $100k-$500k and 3% on funds over $500K. Service providers take an additional 3-5% on all funds raised.
Categories — Music, Film, Community, Performance, Art, Writing, Technology, Other, Event, Food & Drink, Design, Social Enterprise, Photography, Journalism, Fashion, Video, Game, Research, Craft, Comics, Environmental
Patreon allows creators to connect with their fan-base and collect recurring funding in exchange for their work.
---
Solution Based
Herox (herox.com)
Herox is an open prize platform that empowers anyone to create breakthroughs in their company, their community, or the world.
Tilt (tilt.com)
Human history is filled with examples of groups coming together and pooling their resources to transform a neighborhood, a community, a city, or even a nation. At Tilt, we're excited to be building software that makes pooling resources with a group just a little bit easier.
---
Charitable
Razoo (razoo.com)
Razoo is a movement of people who want to make generosity a part of everyday life.  Generosity is win-win. Not only does it make the world a better place, it also makes us happy and fulfilled – especially when we give to the people and causes we care about most.
CrowdRise is the world's largest community raising money for great causes. CrowdRise was named one of the "best online fundraising websites" by Mashable and Forbes. The CrowdRise community was named a "Top 25 Best Global Philanthropist" by Barron's.
---
Scientific Research
Experiment (experiment.com) — Experiment is researchers and scientists committed to helping ideas grow.
---
Business Startup
Fundable is a crowdfunding platform dedicated exclusively to helping companies raise capital.
---
Equity Based Platforms
EquityNet is one of the oldest equity crowdfunding platforms. It is used by entrepreneurs, investors, government entities, business incubators, and other members of the entrepreneurial community to plan, analyze, and capitalize young, privately-held businesses.
Crowdcube is the world's leading investment crowdfunding platform. We enable anyone to invest alongside professional investors in start-up, early stage and growth businesses through equity, debt and investment fund options.
AngelList is a platform for startups—started by the dudes who do Venture Hacks.
Connecting entrepreneurs with investors around the world to help fund their business and fuel economic growth.
Seedrs (seedrs.com)
Seedrs is an online platform for discovering and investing in great startups. We make it possible for people to invest as much or as little as they like in the startups they choose through a simple, online process, and we let startup businesses raise seed capital seamlessly from friends, family, members of their communities and independent investors.
At EarlyShares, our mission is simple: to help investors capitalize on new investing regulations, diversify their portfolios, and earn returns. We do that by giving investors direct access to a curated selection of qualified private securities offerings.
CircleUp is a crowdfunding platform connecting accredited investors with innovative consumer and retail companies.
Introducing investors to founders is the heart of what Onevest does. Since lack of time is the biggest constraint in deploying capital in this asset class, Onevest eases the hassle by presenting the right vetted investments to you.
---
Real Estate
Patch of Land aims to solve the problem of slow, inefficient, fragmented and obscure private real estate lending by using the latest technology, data and process efficiency to more accurately assign risk profiles and project viability, while greatly reducing time and cost of loan underwriting for borrowers with real estate projects that are overlooked or rejected by banks and traditional lenders.
Fundrise gives you access to investment opportunities from the best real estate companies in the country, all through one simple, transparent platform.
With over 15,000 active accredited and institutional investors calling themselves Realty Mogul members, our devoted crowdinvesting community has invested over $70 million dollars in over 240 properties. And for their efforts they have received millions in distributions.
Prodigy Network is committed to giving accredited investors access to what we believe are prime real estate assets in Manhattan, which were previously accessible to only institutions and ultra-high net worth individuals.
---
Agricultural
AgFunder is the premier marketplace for the most promising Ag and Ag-Tech startups seeking to raise investment capital from accredited investors.
---
Niche Platforms
Film
We started Seed&Spark because we want to make films but we needed a healthier environment in which to make them. We believe the art of storytelling is about expanding imagination, shining a light on the world inside and deepening empathy for the world outside. In the current social climate where many consider the arts a luxury, we believe artists are responsible for teaching their audiences why they are essential. We also believe films are not just art, they are business ventures. They require the seed of an idea and the sparks of human and capital investments to bring them to life.
Video
Bring Digital Video & Film Projects to Life! Tubestart is a lot more than just a crowdfunding platform. Tubestart is a content and audience development solution for digital video creators and filmmakers. We offer innovative tools like Hands Free Reward Fulfillment, Sponsored Rewards, Co-Funding and the best hands-on support to help make your crowdfunding project a success.
Music
PledgeMusic gives artists the tools, services and support that they need to create music, videos, merchandise, exclusive events and personalized fan experiences that, until now, has never been available in one place.
Publishing
Pubslush is a community connecting the writing world to readers. As the step before a book is published, authors and publishers can host crowdfunding or pre-order campaigns for upcoming titles. Readers can find their next book before it's even released.
Apps
Appbackr's mission is to index the world's apps, making them accessible to everyone through the App Anatomy® Project. We are building the science of understanding apps into the world's most comprehensive app catalog: the App Index™. Our openly available API provides insight into the ever-evolving world of apps.
---
Product Development
Quirky (quirky.com)
Quirky is a community company. Our mission is to make invention accessible. We believe everyone can be an inventor, and invention can happen anywhere.
Crowd Supply is based on a single guiding principle: to be the product development platform we'd want to use for our own projects. As engineers and designers, we know the challenges of going from idea to reality, and all the important details in between. We built Crowd Supply from the ground up to handle as many of those details as possible so you can focus on your vision.
*Please do your own due diligence before selecting any of these services.
Strong proponent of individual liberty and free speech. My goal is to present information that expands our awareness of crucial issues and exposes the manufactured illusion of freedom that we are sold in America. Question everything because nothing is what it seems.