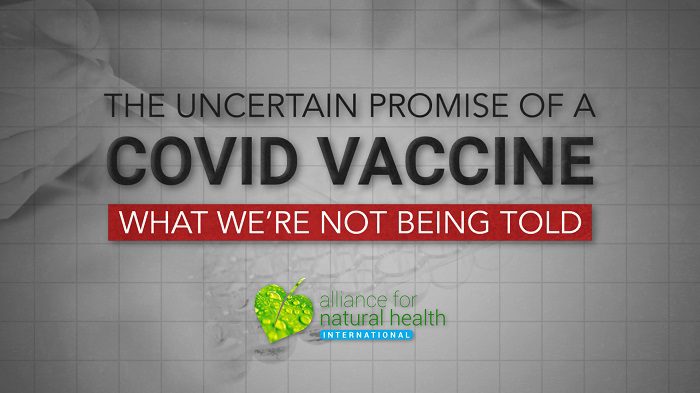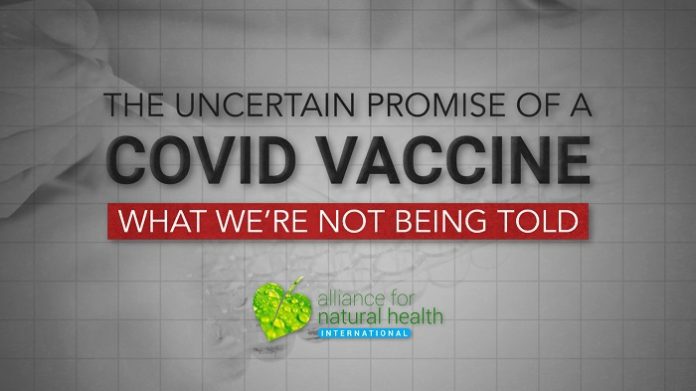 By Alliance for Natural Health International
The Uncertain Promise of a COVID Vaccine
In this 25-minute documentary, we expose the 15 questions we think everyone should know before they roll up their sleeves or those of their loved ones to receive a covid vaccine. The solution, we believe, is simple, yet one that needs to be fought for. It's vaccine transparency.
Over the last 20 years of vaccine development, transparency policies established by vaccine makers and regulators have been unfit for their purpose. If we care about our future, we can't let lack of transparency impede our fundamental right to informed consent. Please share the video below widely. Your sharing of this video is crucial as we anticipate heavy censorship from social media platforms on the basis of alleged breaches of 'community standards'.
We wonder to which community they might refer given the bulk of the information relayed in the video is either established fact or is sourced from reputable scientific journals. Thank you for your help in sharing our content.
Speed the Shift is an independent group of researchers on a mission to find the truth about controversial topics. We utilize alternative information sources that are often ignored or outright censored by the corporate media in an effort to gain a broader awareness of relevant issues.