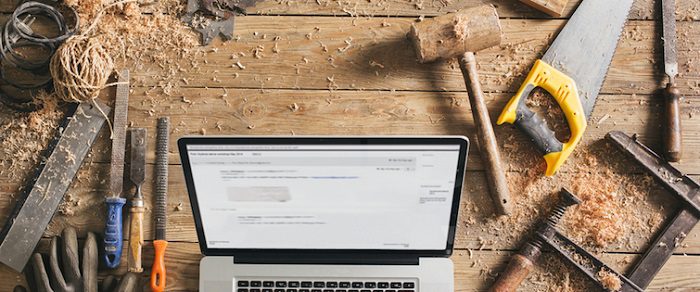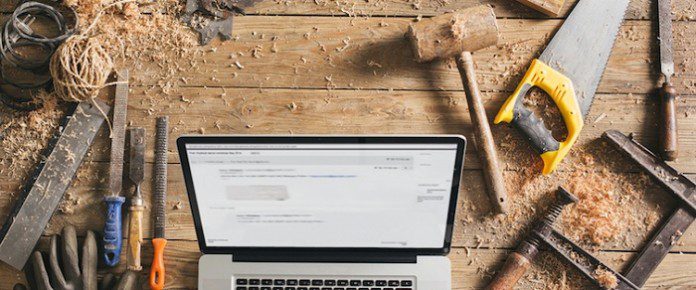 Crowdfunding Has Become a Very Competitive Space
You may have a great idea, but that's only one part of the equation required in this highly competitive space. Crowdfunding platforms are not ATM machines, and your campaign will require months of preparation before you ever launch to be successful. It's important to educate yourself on the subject of crowdfunding and have every advantage on your side before you start a campaign.
Crowdfunding is also a very social act, so keep that in mind as well. You must get out and raise awareness and gain support for your idea before you launch.  Over 95% of all successful rewards-based crowdfunding campaigns received at least 20-30% of their funding goal within the opening days of their launch. This initial momentum is crucial to a campaign's success and is achieved by pre-campaigning months in advance of your launch date.
Below we provided some resources and tools below that can make the task of crowdfunding easier and more successful.
---
Crowdfunding Education:
Here is a video of Indiegogo Co-Founder Danae Ringlmann describing the keys to crowdfunding success.
visionlaunch.com The Vision Launch site is filled with hundreds of articles and useful resources and tips about everything related to startups and crowdfunding. We also highly recommend to look through crowdfunding sites and review successful and unsuccessful campaigns that are in your genre if possible. A lot can be learned from this process alone.
CrowdCrux is a very popular crowdfunding news and resource site. Crowdcrux is full of information that covers all phases of crowdfunding. Crowdcrux also hosts a popular podcast and Kickstarter Forum. 
The Crowdfunding Bible by Scott Steinberg. A comprehensive E-book on crowdfunding (PDF Download)
---
Pre-Campaign Outreach:
Prefundia (prefundia.com) — Prefundia showcases crowdfunding projects before they launch to help project creators gather their tribes and get helpful data and feedback.  Over $30 million have been raised by project creators who started on Prefundia.com.
Launch Rock (launchrock.com) — Launch Rock is a site builder dedicated to early customer acquisition.
---
Social Media Amplification:
Thunderclap (thunderclap.com) — Thunderclap is the first-ever crowd-speaking platform that helps people be heard by saying something together. It allows a single message to be mass-shared, flash mob-style, so it rises above the noise of your social networks.
Headtalker (headtalker.com) — Headtalker is also a social media amplification service which gives you hundreds of thousands of free social reach just by signing up.
---
Social Media Management Tools:
Hootsuite (hootsuite.com) — Schedule, Manage, Measure your posts.
Sprout Social (sproutsocial.com) — Consolidate time-consuming social media management into a single platform.
---
Video Production/Explainer Video:
Video Pixie (videopixie.com) — Video Pixie connects you directly to the creative professionals so that you get the most bang for your buck. When you list your project on Video Pixie over a thousand video professionals will see it. You'll get bids from the interested creators, then you'll pick your favorite one and work with them.
Animoto (animoto.com) — Animoto is a cloud-based video creation service that produces video from photos, video clips, and music into video slideshows.
Wyzowl (wyzowl.com) — Wyzowl is a team of creatives. Our mission is to help our clients get their messages across more effectively. The aim of this is to educate their customers & prospects and spread their brand name deeper into their target market. We do this by creating short and effective animated explainer videos and marketing content.
Digital Tutors (digitaltutors.com) — Digital Tutors teach students, developing artists, designers, and creative professionals how to produce videos, make movies, games, digital art and more.
---
Visual Enhancements & Infographics:
Infographic World (infographicworld.com) — Infographic World is a design agency creating cutting edge infographics. View our award-winning infographics to see why we are the right infographic company for the job.
Infogr8 (infogr.am) — infogr8 is a specialist visual design and content strategy agency in London helping make visual data valuable. Made up of a team of designers, developers, and digital strategists, we provide full service in data research support, infographic design, animated visualizations and distribution strategy.
Visually (visual.ly) — Visually's mission is helping you create visual content that rises above the noise. Our platform seamlessly connects designers, journalists, animators and developers with clients, featuring cloud-based collaboration tools that allow us to deliver high-quality content at unprecedented scale and speed.
---
Crowdfunding Consulting & Marketing:
Agency 2.0 (agency20.com) — Agency 2.0 is a full-service crowdfunding consulting firm.
CrowdfundBuzz (crowdfundbuzz.com) — Crowdfundbuzz is a crowdfunding PR and social media marketing service.
---
Crowdfunding Analytical Tools:
Krowdster (krowdster.com) — Krowdster is a crowdfunding optimization and crowd building app designed to optimize your crowdfunding campaign and connect with over 500,000 crowdfunding supporters on social media and blogs.
Kicktraq (kicktraq.com) — Kicktraq allows you to track your Kickstarter campaign.
---
Paid Advertising/Marketing:
Krowdster (krowdster.com) — Press Releases
PR Web — Press Releases
---
Website Creation & Resources:
Vision Launch (visionlaunch.com) — Vision Launch Website Resources
---
Fulfillment Services:
Shipstation (shipstation.com) — With real-time integrations into more than 25 popular marketplaces including eBay, Amazon, Sears, Etsy, and numerous shopping cart platforms, ShipStation handles everything from order import and batch label creation to customer communication.
Fulfillrite (fulfillrite.com) — Fulfillrite is a family-owned business founded over 5 years ago to help small to midsize businesses sell online. We deliver a seamless order fulfillment experience integrated with the latest e-commerce platforms, with fast worldwide shipping, simple setup, and easy access to real-time order and inventory data.
E-fulfillment Service (efulfillmentservice.com) — As a leading eCommerce fulfillment company, we at eFulfillment Service (EFS) often work with startup merchants that are new to order fulfillment, and occasionally aren't too familiar with what it is or how exactly it works.
Tee Launch (teelaunch.com) — Everyone needs a t-shirt guy, let Teelaunch be that guy for your next crowdfunding project. Just think of us as one of your friends who is super organized and good at everything. From printing to fulfillment we've got your back and will make sure your project takes off (last rocket pun, we promise).
Amplifier (amplifier.com) — We make, ship & support the merchandise you sell to your audience. You focus on growing your community and we'll handle the rest.
Custom Ink (customink.com) — CustomInk is an American-based online retail company that enables customers to design and order custom apparel such as t-shirts and sweatshirts.
---
Virtual Assistance
Elance (elance.com) — Say hello to talent without boundaries! The best companies win with the best talent. But great people can be hard to find. We've created an online workplace for the world – connecting clients with top freelance professionals from San Francisco to Sao Paulo.
Whether you need one writer or an entire team of programmers, we help you find the right experts to fuel your success. Our platform lets you work effortlessly with freelancers anywhere. Say goodbye to business as usual.
Toptal (toptal.com) — Toptal is not just another freelancing site. Toptal is a rapidly growing network comprised of the most thoroughly screened, talented freelance engineers in the world. Hire Toptal freelancers to build advanced custom software projects and see how Toptal is different.
Guru (guru.com) — Guru provides businesses with the tools to find and hire talented freelancers all over the world.
Task Rabbit (taskrabbit.com) — TaskRabbit is an online and mobile marketplace that allows users to outsource small jobs and tasks to others in their neighborhood.
Fiverr (fiverr.com) — Fiverr is a global online marketplace offering tasks and services, beginning at a cost of $5 per job performed, from which it gets its name. The site is primarily used by freelancers who use Fiverr to offer a variety of different services to customers worldwide.
---
Legal Services:
Ellenoff, Grossman & Shole LLP (egsllp.com) — Ellenoff, Grossman & Shole is a law firm who specializes in crowdfunding.
---
Online Storefronts
Shopify (shopify.com) — Shopify is a complete e-commerce solution that allows you to set up an online store to sell your goods. It lets you organize your products, customize your storefront, accept credit card payments, track and respond to orders — all with a few clicks of the mouse.
Etsy (etsy.com) — Etsy is a marketplace where people around the world connect, both online and offline, to make, sell and buy unique goods.
Amazon (amazon.com) — Amazon.com It is the largest Internet-based retailer in the United States.
Big Cartel (bigcartel.com) — Big Cartel helps makers, designers, musicians, and other artists build a unique online store and run a creative business.
Outgrow.me (outgrow.me) — Outgrow.me is the marketplace for successfully crowdfunded products. Here you'll find a selection of innovative and creative products designed by visionary entrepreneurs and crowdfunded by awesome people like you.
The Grommet (thegrommet.com) — A Grommet is an innovative, unique product that is created by a Maker with a story to tell. Often a Grommet is new to market or has not yet been broadly discovered. When we choose Grommets, they are ready to find a wider audience and our product launch platform gives them the amplification and attention they deserve.
Quirky (quirky.com) — Quirky is a New York City-based invention company. The company allows inventors to submit their ideas, while also assisting them in the development process.
---
Kickstarter & Taxes
https://www.kickstarter.com/help/taxes
---
Please do your own due diligence before using any of these services. Please see our disclaimer.
Strong proponent of individual liberty and free speech. My goal is to present information that expands our awareness of crucial issues and exposes the manufactured illusion of freedom that we are sold in America. Question everything because nothing is what it seems.